Placenta Encapsulation in SF - $275
Placenta services include a curbside hospital pick-up of the placenta, the full placenta preparation and encapsulation process, proper usage and storage instructions, Your Amazing Placenta Guide and delivery of the finished placenta pills within 1-4 days from the time of pickup.

$200 option - if you have a friend or family member deliver the placenta to my home and also pick up the capsules once completed.

To request placenta encapsulation services please read the Placenta Encapsulation Agreement and complete the following form: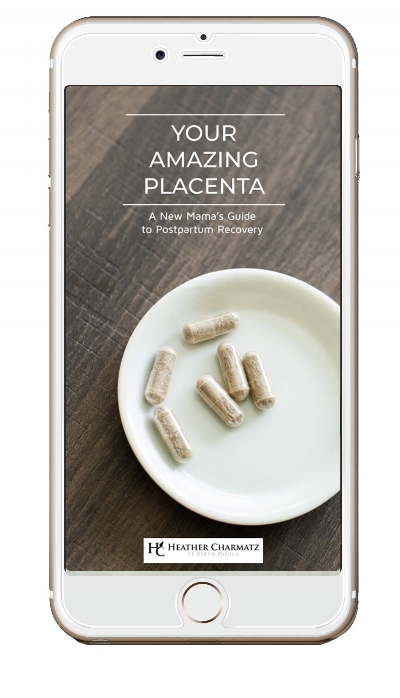 EVERY CLIENT RECEIVES:
"Your Amazing Placenta:
A New Mama's Guide to Postpartum Recovery"
What's in the placenta?
Oxytocin: known as the "love hormone". Faciliatates bonding between the mother and baby. Helps shrink the uterus back to its normal size

Gamma globulin: immune booster that helps protect against postpartum infections

Urokinase Inhibiting Factor & Factor XIII – stops bleeding and encourages healing

Thyroid Stimulating Hormone: boosts energy and helps recover from stressful events

Gonadotrophin: the precursor to estrogen, progesterone and testosterone

Interferon: stimulates the immune system to protect against infection

Cytokins – Fibroblasts that trigger cell metabolism healing and replacing damaged cells/tissue

Cortisone: reduces stress and unlocks stores of energy

Hemoglobin: replenishes iron deficiency and anemia

Prostaglandins: anti-inflammatory

Prolactin: promotes lactation

Iron – essential for oxygen absorbtion in the cells

Vitamins B6 – aids in the making of antibodies

Vitamin E – for healing damaged skin cells